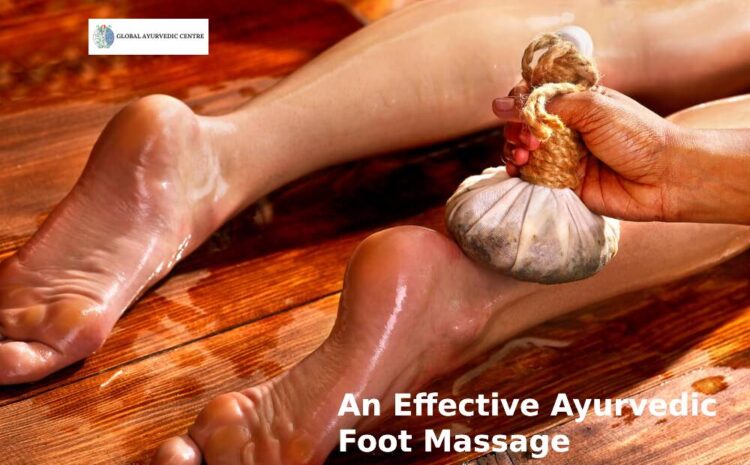 Have you ever got a foot massage? If yes, the experience must have been so good, rejuvenating and beneficial for your foot health, right?. For those who haven't experienced it, you can do it by opting for a padabhyangam therapy. Before we speak about Padhabhynga, let us talk about foot reflexology which is gaining popularity among people. What is foot reflexology?
For those of you who don't know, reflexology treatment is termed as an alternative form of medicine where pressure is applied to specific pressure points on the hands and feet that stimulates healing, relieves pain, aids digestion, promotes sleep and improves health. Also known as zone therapy, this treatment is said to have various health benefits and the foot, being an important part of the body where all the nerves endings are present, stimulating these points makes sense.
Padabhyangam therapy is specifically done to improve overall health and other ailments through massaging. As the word is derived from Sanskrit in which Padh means foot and abhyanga means massage, this treatment is essentially a natural ayurvedic foot massage/therapy using medicated oils which you can avail of from Global Ayurvedic Centre with ease.
The mother of all therapies
Among the various therapies and ayurvedic procedures, padabhyangam or the foot massage is considered the mother of all therapies because it helps connect your body with mother earth. Similar to abhyanga, the treatment involves massaging the feet, ankles using warm medicated ayurvedic oils which are determined according to the patient's body type and existing health conditions.
At Global Ayurvedic Centre, our ayurvedic practitioner starts the procedure by applying warm medicated oil/ghee to the feet, soles, heel, ankle joint and legs. The ayurvedic massage is done by applying moderate pressure at the specific areas of the foot. The various pressure points are massaged with ultimate care by trained ayurvedic therapists.
Are these two treatments the same?
In a way, they can be considered similar as in foot reflexology treatment, the reflexologist work on areas to promote a healing response in the corresponding organs. Whereas in padabhyangam therapy, the ayurvedic therapist who is giving the foot massage will manipulate muscles and other soft tissues to improve blood circulation, relieve pain, and induce overall relaxation. Essentially, it is all about getting a good foot massage through natural means.
What are the benefits?
Being a highly preferred ayurvedic treatment, the benefits of getting a padabhyangam ayurvedic massage are plenty. Apart from improving health, the treatment generates better cardiovascular circulation in the foot and helps you feel relaxed. This procedure is ideal for people suffering from fatigue, insomnia, grogginess or cramps. Other than that, getting a padabhyangam has a positive effect on the mind and body. It promotes healthy growth, helps maintain vigour and strength & prevent the occurrence of degenerative diseases in older people.
However, there are certain exceptions for getting this treatment too. If you are having a cold, fever, infections, indigestion, existing skin conditions, etc getting a Padabhyangam should be avoided at all costs. If you are unsure whether your health conditions permit you for the treatment, getting a consultation session with us will greatly help you.
Book an appointment at Global Ayurvedic Centre
Even though padabhyangam therapy is the recommended therapy for rejuvenating your health, to get all these amazing benefits, it is recommended to get it done from Global Ayurvedic Centre, one of the most renowned ayurvedic clinics in Singapore. We have a team of dedicated and qualified professionals for doing our various ayurvedic treatments. Our ayurvedic services are highly preferred by several clients and have provided them with long-lasting health benefits. By booking an appointment at our clinic, you get to experience the best natural ayurvedic treatments and procedures that makes your body and mind completely rejuvenated.